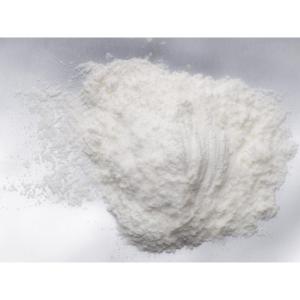 Product name:Selamectin
CAS: 165108-07-6
Molecular Formula: C43H63NO11
Molecular weight:769.96
Appearance:white powder
Density: 1.35 g/cm3
Boiling point:917°C
Flash point:508.4°C
Product description :Selamectin acts as agonist of the GABA (gamma-aminobutyric acid) neurotransmitter in nerve cells and also binds to glutamate-gated chloride channels in nerve and muscle cells of invertebrates. In both cases it blocks the transmission of neuronal signals of the parasites, which are paralyzed and expelled out of the body, or they starve. It also affects the reproduction of some parasites by diminishing oviposition or inducing an abnormal oogenesis.